Barbiecore, How to Dress like BARBIE?
Ever since the star-studded film stills of Margot Robbie as Barbie were released – yup, she's the lead in Greta Gerwig's flick, coming to cinemas this summer (eek!) – there's been an overwhelmingly saccharine style switch. Enter: #Barbiecore. Barbie's everyone's unexpected style inspo for 2022. The polar opposite of goth girl summer's somber attitude, Barbie style is all about being pretty in pink. Follow Margot's lead – she's been rockin' her best bombshell blonde looks on set. The actor's been spotted stepping out in Western-style flares and a waistcoat; plus, rollerblading in stretchy '80s neon gym gear. (Imagine: Jane Fonda's home exercise videos on steroids.) Her Ken, Ryan Gosling, has mirrored her bright looks with a freshly bleached 'do.
The Barbiecore movement has a simple mantra: "More is more!" Embrace the spirit of the iconic Barbie with the #Barbiecore - just play Aqua's classic "Barbie Girl" and let the outrageousness take over. (We promise you won't regret it!)
The celebs are all embracing the barbie trend. 
The real-life Barbie and Ken are here! Show your love just like Megan Fox and Machine Gun Kelly with the same matching pink rinses they sported for the premiere of MGK's documentary! Get poppin' in pink with this daring duo!
Someone call Kim K a fashion copycat! Get in on the trend before she does and channel your inner Barbie with our A-list-approved powder pink look--pantaboots, cropped hoodie, and an encrusted bag--no lycra required! Every fashionista has an inner Barbie waiting to be unleashed, so go ahead and unleash yours today!
So you want to get in on the action? We have got the best style tips for you right here.
First up, we have Unique Vintage collab with Barbie which gives you the cutest and quirkiest range of Barbie branded clothing
How cute? Barbie sunglasses, 😎 EEEEKKK
£29.99 heart shaped sunglasses by Unique Vintage x Barbie
What can we say? This barbie satin bomber jacket is a cross between pink ladies and barbie! A retro style beauty. This is another pick from Unique Vintage Barbie collab. 
Another retro inspired barbie top, this cutie is a Unique Vintage x Barbie collab in pink gingham and features an embroidered barbie slogan. 
Looking for something a bit grungier? Then go with this The Ragged Priest shackle chain strap top in PINK
Earrings? How about these tassel pink hoops? Perfect to add some barbie style to your look
Wildfox is always good at dabbling in the barbie style! This cute tee features the slogan "all good things" on the front and the cheekiest slogan on the back reading "come at a cost, but i deserve it" cause all good barbie girls deserve it , right?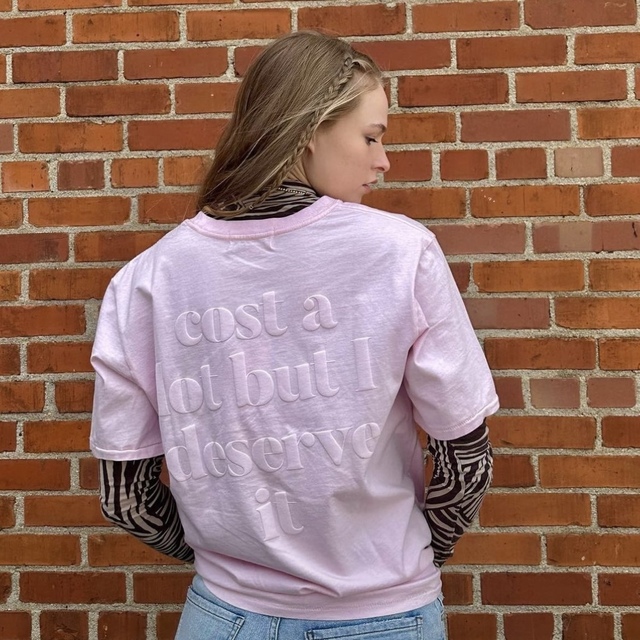 And what about these super cute leggings by Beach Riot? Beach Riot have loads of these cute patterned leggings, crop tops, and swimwear with the cutest girliest slogans and patterns. 
We have loads and loads more for you to pick from, we have lots of pink and girly styles so please do have a look and also check out our pink and cute homeware as barbie style doesnt need to stop at your outfit you know. 
Enjoy x